If you have ever been shocked at just how many calories your normal creamer contains why not take a look at this list of the best Low Calorie Coffee Creamers to find yourself a replacement!
When you're bleary eyed and have just sloshed creamer into the first coffee of the day have you ever thought at how many calories you are about to drink?!
If, like me you like your coffee creamy, then you may be pretty surprised to find out that you could be about to drink 100 calories or more just in that first coffee of the day.
But don't panic - not all creamers are equal. It is possible to find some lower calorie creamers & that is where this list comes in useful!
I have listed over fifteen lower calorie creamers which I hope will give you some ideas of what you can use to keep your calorie intake under control!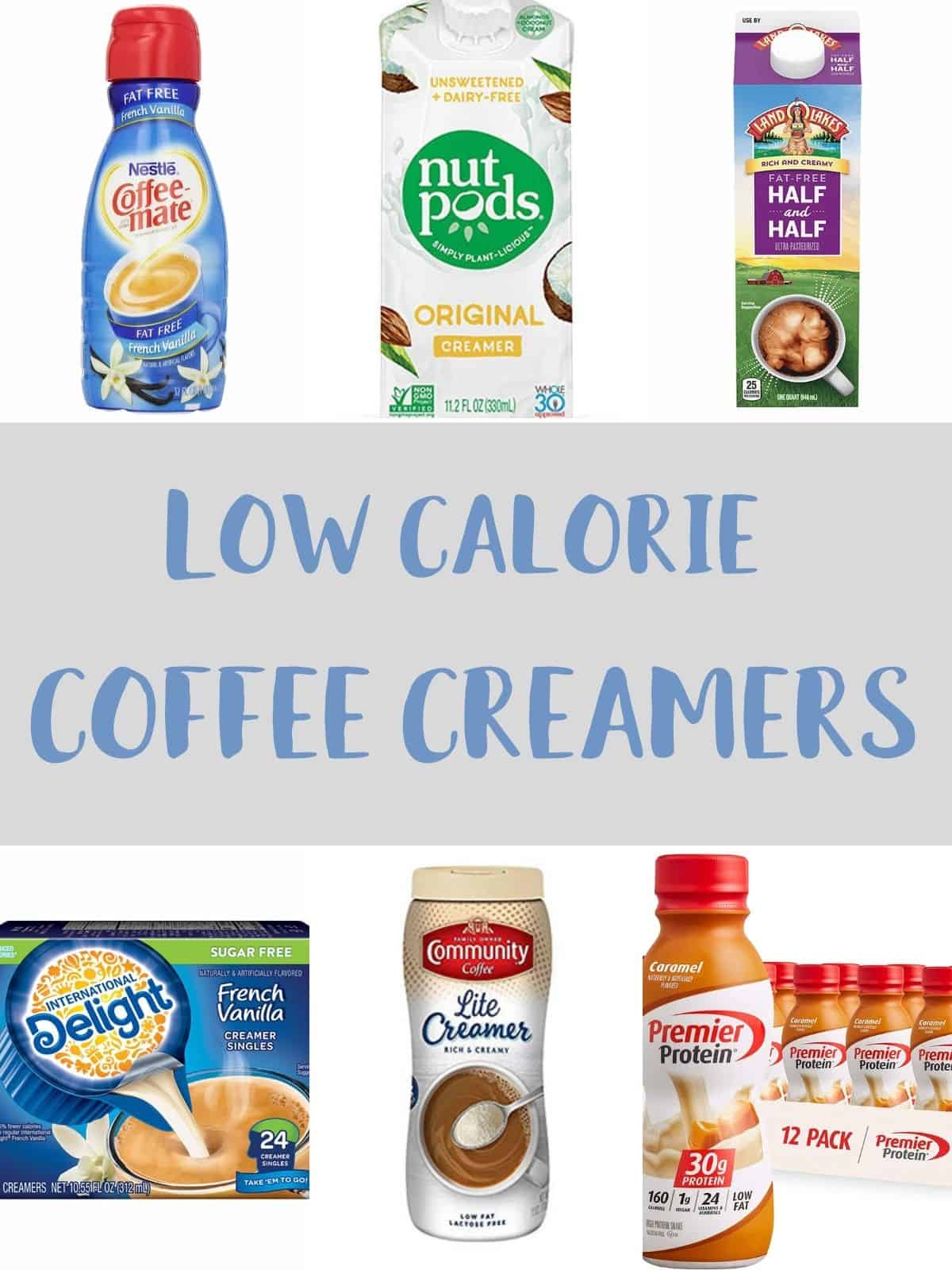 Each creamer in this list works out at under 30 calories per serving.
I have included serving sizes in the information along with where they can be purchased.
I've included powdered creamers, liquid creamers, creamers that are dairy free and some that are fat free or sugar free.
I have also included a couple of surprising suggestions on products that can be used as an alternative to coffee creamer ..... I'm talking about you Premier Protein!
Let me know in the comments below whether there are any products that you use that are low in calories that I have left off this list.
As always, the information that I have provided here was correct at time of publishing.
Brands sometimes change their products so always double check the calories in the nutritional information before consuming.
Low Calorie Coffee Creamers